ROCKIN' FUN FOR EVERYONE!
Hit a home run and save big with your group when you slide over to a High Point Rockers Game
Whether you're hosting your hard-working employees,
organizing a family reunion, or gathering your friends for an exciting event,
a group outing with the Rockers is sure to hit it out of the park!
Birthday Parties
Sports Teams
Corporate Outings
School/Camp Field Trips
Scout Troops
Bachelor/Bachelorette Parties
Church Groups
Family Reunions
Group Pricing
Group of 15 or more people:
$6 each – Bleachers
$8 each – Outfield Box Seats
$10 each – Infield Box Seats
Catered Groups of 20 or more people:
$28 each – Includes a ticket and a reserved space for a 90-minute ballpark buffet
All Groups Feature:
In-game group recognition on the Jumbotron!
Opportunity for special group experiences!
Affordable fun for all ages!
Group Seating Areas:
Slane Picnic Area
HPU Vintage Seats
Right Field Picnic Area
Infield Box Seats
Outfield Box Seats
Bleachers
Birthday Zone in Blessing Park
The Pitchin' Deck
Home Plate Perch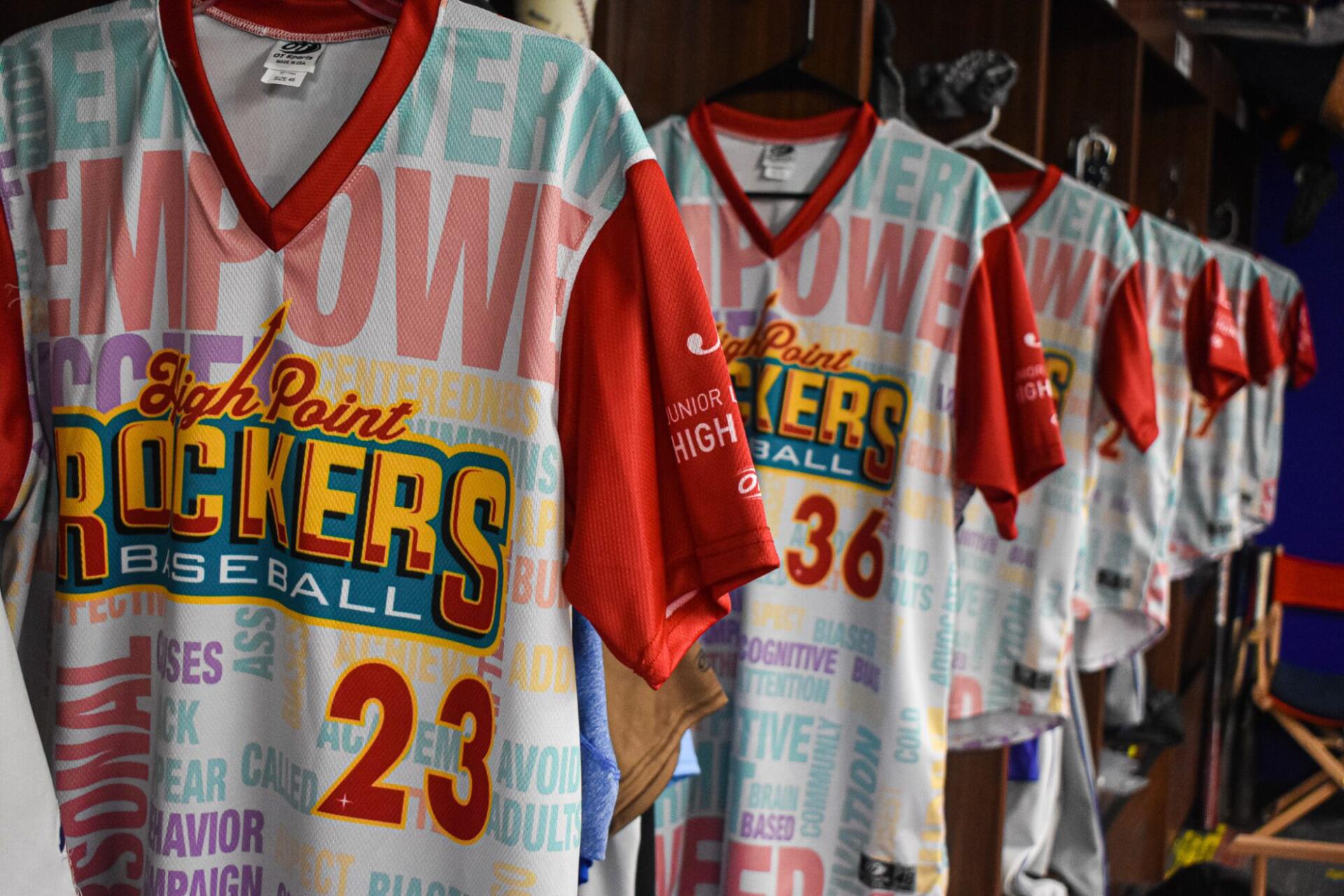 FUN-Raising
SUPPORT THE ROCKERS AND YOUR ORG!
Season-long or Game-by-Game Fundraising!
Receive up to $4 back per ticket sold.
FUN-raising Options:
Online Ticket Sales per Game (FEVO)
In-person Sales per Game
Season-long, Receive 1 Check at end of the Season
Benefits:
Give back to the Rockers 501(c)(3)
If you sell 75 Tickets, 3 Group Representatives get to announce "Play Ball"
If you sell 200+ Tickets, your Org gets a Table on the Concourse and a Check Presentation on the field with 5 Group Representatives.